InfiNet is in a unique position, being one of the largest privately owned Broadband Wireless Access (BWA) development and manufacturing companies in the world. SInce its foundation, InfiNet has maintained organic growth through innovation and the ability to deliver complete customer satisfaction throughout. Listening to its customers over more than 20 years of research and product development has created a range of fixed wireless connectivity solutions that are a perfect fit, and therefore the natural choice, for global communication corporations and governments and all who require uncompromised connectivity.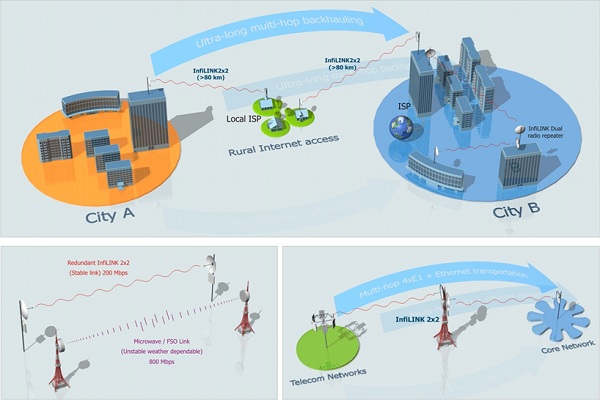 InfiNet's wealth of experience and understanding of radio frequency innovation, in addition to the real world needs of customers ensures that its products combine unsurpassed reliability and functionality, enabling the delivery of truly flexible wireless networks capable of delivering unparalleled quality of service.
To date, InfiNet Wireless has forged a solid foundation in carrier grade fixed wireless installations, and has over 100,000 deployments from the plains of Siberia to the wilderness of the Sahara.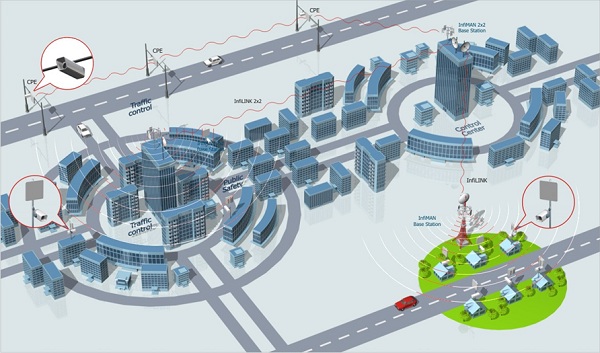 Infinet Wireless มีจุดยืนที่แตกต่าง โดยเป็นผู้พัฒนาและผลิตอุปกรณ์ไร้สายสำหรับอินเตอร์เน็ตความเร็วสูง (Broadband Wireless) รายใหญ่รายหนึ่งของโลก ตั้งแต่ก่อตั้งมีการเติบโตอย่างต่อเนื่องโดยตลอด รวมถึงนวัตกรรมและความสามารถในการตอบสนองความต้องการของกลุ่มลูกค้า ผลิตภัณฑ์มีการวิจัยและพัฒนาต่อเนื่องกว่า 20 ปี ความสามารถของ Infinet Wireless สามารถตอบสนองความต้องการลูกค้าในกลุ่มผู้ให้บริการอินเตอร์เน็ต องค์กรณ์ และ หน่วยงานรัฐบาล ได้อย่างดี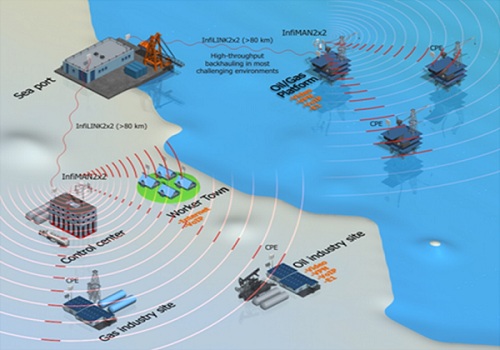 Strategic Focus Area / กลุ่มลูกค้าเป้าหมาย
Carrier & Service Provider
Public Safety & Security
Energy & Transport
Municipalities & Local Authorities