ข้อมูลเพิ่มเติม
| | | | |
| --- | --- | --- | --- |
| Dimensions | ไม่ใช่ | Radio mode | IEEE 802.11 a/n |
| WLAN Standard | MIMO 2x2 | Operating mode | Access Point (auto WDS), Station, Station WDS, iPoll Acess point, iPoll Station |
| Radio Frequency Band | 5 GHz | Receive Sensitivity | Varying between -95 and -75 dBm depending on modulation |
| Channel Size | 20, 40 MHz | Antenna Type | Integrated directional dual-polarized panel |
| Gain | 18 dBi | Wired Interface | 10/100 Base-T, Rj45 |
| Built in Surge Protection | Yes | Operation Mode | Bridge, Router |
| Wan | Static IP, DHCP client, PPPoE Client | NAT | Routing w/ or w/o NAT |
| Static routing | Supported | DHCP | Client, Server, Relay |
| Port Forwarding | Supported | VLAN | Supported for management and data |
APC 5M-18
The APC 5M-18 delivers the highest performance and stability available in the 5 GHz unlicensed band CPE device range. This product combines a robust IP-67 compliant enclosure with a highly advanced 802.11n radio core containing MIMO 2x2 technology along with an integrated high-gain dual polarization directional antenna. The device is powered by a reliable, advanced, and feature-rich operating system, allowing the creation of very high throughput and stable wireless networks quickly, safely, and effectively. In addition, the APC 5M-18 supports access point operating mode which extends application scenarios and makes the APC 5M-18 suited for both point to point and point to multipoint networks operating in a 5 GHz unlicensed band frequency.
The robust software engine allows the APC 5M-18 to work as bridge or as a router, provides a user-friendly Adobe Flex - based GUI with instant changes, includes useful installation tools (Site survey, Antenna alignment, Delayed reboot, Spectrum analyzer), and also is compatible with Wireless Network Management System for one of the most advanced management tools on the market.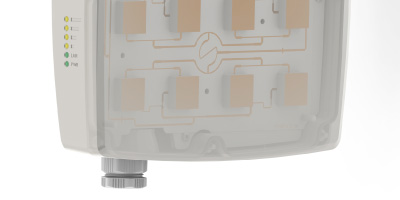 Highly directional dual-polarized and high-gain antenna makes this device noise immune and suitable for high-density wireless deployments.
Antenna specifications
| | |
| --- | --- |
| Frequency range | 4.9-5.9GHz |
| Gain | 18 dBi |
| Polarization | Dual linear |
| Cross-pol lsolation | 27 dBi |
| Max VSWR | 1.8:1 |
| H-pol Beamwidth | 16° |
| V-pol Beamwidth | 16° |
| Elevation Beamwidth | 16° |
Usage recommendation
PTP mode (two APC 5M-18 devices): 20 km/ 12.43 mi
PTMP mode (APC 5M-18 as a client device): 7 km/ 4.35 mi
PTMP full capacity mode (APC 5M-18 as a client device): 2 km/ 1.24 mi
Maximum throughput: 160 Mbps
iPoll - proprietary wireless transmission protocol
| | |
| --- | --- |
| | Deliberant APC series products have an option to use extremely efficient proprietary point-to-multipoint protocol called iPoll™. It eliminates mediated access by polling every subscriber sequentially. The data transmission arbitration is accomplished by the access point. Proprietary iPoll™ protocol enables maximum bandwidth with the lowest possible latency. |
WNMS - managing and monitoring your networks on the cloud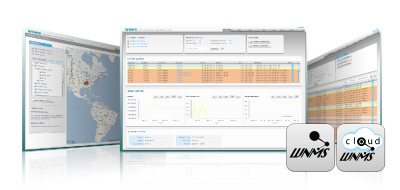 All Deliberant APC series devices can be managed and monitored using WNMS (Wireless Network Management System). A single software solution simplifies a large number of tasks for network administrators. WNMS Cloud version is available for those who are not willing to run it on an in-house servers